Vik Kumar, Optometrist Announces Arrival of State-of-the art Mission Control in Eye Care.
[ad_1]

Concept Eye Clinic a company with a geographical spread presently from Scotland to the South West is delighted to announce the Theatre 1, viewing portal. Our fascination with space and the planets arguably extends to the very small, particularly as it impacts on health.
At Concept Eye Clinic, the consulting room has been designed so that the patient is in a cock-pit and can ask questions about eye health with the luxury of time and space-age technology. You don't have to wait till you become unwell or develop symptoms. Concept Eye Clinic is focused on wellbeing, early intervention and prevention. We are at the fore of innovation and design. The patient's Theatre 1 experience takes place in beautiful surroundings where our patients feel comfortable and relaxed.
"We use AI technology to compare their measurements to normative data to assess risk and provide diagnosis and management with our signature care," says Vik Kumar Optometrist, CEO of Concept Eye Clinic. Most importantly, Theatre 1 is a portal for communication.
"I simply haven't experienced anything like this before in any domain. This is the Apple Inc. of private eye care." – Patient Ms X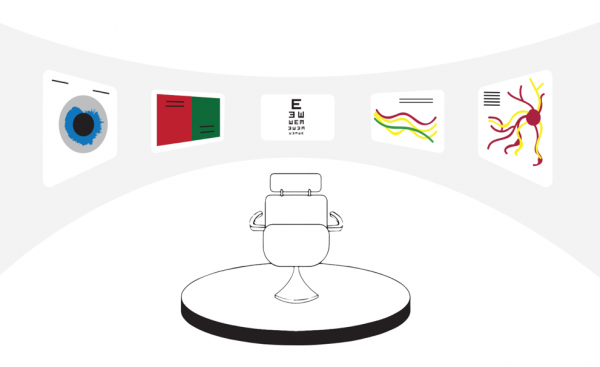 The unique cinema experience is one part in a sequence of digital tests that include inspecting the front surface of the eyeball, the cornea, wide field capture of the retina. and looking underneath the surface of the multi-layered retina in microscopic detail. The technology also allows us to remove distortions from vision, by examining the topographic profile of the eyeball, to produce Zeiss lenses that are truly customised to the user.
"We are passionate about design and technology to give patients reassurance about their eye health and vision," says Vikash Kumar Optometrist, Concept Eye Clinic.
FlagShip Clinic: 157-159 High St, Newcastle upon Tyne NE3 1HE Contact: [email protected], www.concepteyeclinic.com
Media Contact
Company Name: FlagShip Clinic
Contact Person: Media Relations
Email: Send Email
Country: United Kingdom
Website: https://concepteyeclinic.com


[ad_2]

Source link